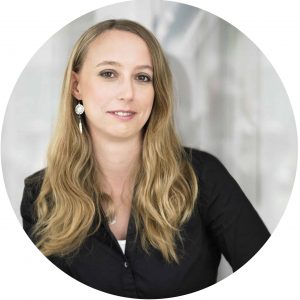 E-mail: fantasyforfatter@gmail.com.
You can also find Katja on Facebook and Instagram.
Katja Berger teaches writing courses all over the country and is fully self-employed. In addition to her work as a fiction writer, Katja also writes for a number of Danish businesses, is an editor of fantasy and science-fiction publications and works as a marketing coach at Skriveværkstedet. She is also the co-owner of the brand www.foodadventures.dk, where she writes about food and travel experiences.
Writer visits
Katja is already an experienced speaker and will gladly visit schools, libraries and organisations to give talks.
Katja gives talks about her writing, bullying and self-harm among young adults. The latter has been in demand from organisations for vulnerable young people, where Katja has given several talks completely at the listeners' own level with teachers and sometimes parents present.
Workshops
Katja does writing courses and workshops in writing fantasy and also in digital marketing for both professional and up-and-coming writers. Katja is a permanent course instructor at Skriveværkstedet, but she can also be booked by schools, organisations etc. all over the country.
Interviews
Katja is always happy to do an interview or write a guest post. Previously, Katja's interviews and work has been mentioned on book blogs, by youtubers, local newspapers, national magazines and online.
Contact Katja by e-mail or use the form below.
[contact-form-7 id="101546″ title="Kontaktformular 1″]